In Defence of the Search Engine Optimization Industry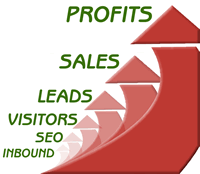 Danny Sullivan in a recent post entitled 'Why People Hate SEO' highlighted an issue that has bedevilled legitimate SEO practitioners since the beginning of time, well, about the last 15 years since its inception.
Charlatans, Cowboys & Snake Oil Salesmen
Agreeing with other comment contributors to the post, it has to be admitted there are cowboys and charlatans in every industry (recent banking crisis one that has affected most of us).
A number complained that the industry doesn't do enough and some form of accreditation would help fight the abuse but, unfortunately, even if there were an accreditation body (the banking industry supposedly had one), it wouldn't eradicate these snake-oil salesmen from the SEO industry either.
White Hat, Black Hat, No Hat SEO & Crap Hat
There is general acknowledgement that there is White Hat SEO (the type that are honest and use legitimate methods) and Black Hat, who don't.
He highlighted two others, and has probably coined a couple of new terms. One group he calls No Hat SEO and they may even be more of a problem as they purport to use legitimate methods, couched in grand sounding copy which many could be taken in by and Crap Hat SEO, which just about covers every other sort of disreputable practice anyone could think of in an attempt to game the search engines.
Email scraped spamming
We all get these emails telling us we are not ranking on page 1 of the search engines and they can easily remedy that for us!
It is clear they have not done any research or they would have found that we are, in fact, ranking for our targeted keyword phrases. They have just been scraping email addresses for mass spamming.
In recent weeks, have also, been getting similar email for a client with offers to get 5-star ratings on Tripadvisor.
Again, if they had checked, it would have been obvious that they already had 5-star ratings in their location/category.
The unfortunate aspect, as Danny Sullivan made in a comment reply, is those site owners who, don't either have the resources, knowledge or know where to find it, fall for the offer and once bitten are twice shy, giving search engine optimization its unjustified shady image.
But, rather than ignore it as one option, hoping it will just go away (it won't), all of us in the professional seo services industry should maybe be more pro-active and denounce the promises of these snake-oil sales pitches, not just in our own but in whatever industry we find them!
Don't get caught out this year, take the first steps and get the basics of SEO right from the start!