It's been a long time coming despite the enthusiasm of much of the industry going way back to this original post in 2012 asking almost the same question.

In a recent Drum/YouGov survey, it looks like QR codes are finally coming of age due to the Covid pandemic.

Once considered a gimmick, consumers now appreciate the functional benefits of QR codes and are increasingly using them for engaging with brands, according to a new study from The Drum/YouGov.

Although specifically the survey relates to the US, as they say, what happens across the pond will start to be seen here in the UK. 75% of US respondents say they plan on using QR codes moving forward.

QR codes seemed like something of a quirky gimmick to many consumers. At least until restaurants started taking our menus away during lockdown.

All of a sudden, the value and benefit of simply pointing your camera at a code and receiving information became apparent. Now as much of the US begins to ease restrictions, it appears QR codes are here to stay for the long haul, per a new study from The Drum/YouGov.

Three-quarters of adults say that they would be willing to use more QR codes in the future, according to a poll of 1,100 US consumers conducted on June 17 2021. This number rose to 82% among adults 18-44, but dipped to 64% of adults over 45.

It's perhaps not too surprising that the high acceptance in the 18-44 age group was the outcome. It is and will continue as more and more in the younger age groups continue to grow the use of the mobile phone for all their internet and communications activity.

If you had dismissed QR codes in the past as a fad then maybe it is time to re-think and look to ways to get more of your content on eyeballs with the help of QR codes.
QR Codes double in use in 2011
Mobile technology provider Nellymoser reported in Adweek that 8% of magazine ads in December 2011 included an interactive quick-response or QR code compared to 3.6% in January.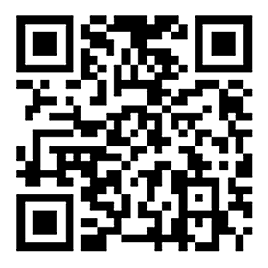 In a survey of the top 100 magazine titles throughout the year there was an increase in the use of QR codes particularly in the beauty, fashion and home sectors with almost 40% of ads including the code.
Highest uptake of interactive qr codes in women's magazines
Most of the codes were in women's magazine titles with the top brands, John Frieda 82, L'Oreal 79, Cuisinart 74, Garnier 72 and Revlon with 67, driving the increase.
The research carried out found that a record 4468 mobile action codes broadly defined to include all 2D barcodes, QR codes, Microsoft Tags, and watermarks were printed in the top 100 U.S. magazines during 2011.
Earlier research into the use of 2-D codes in magazines showed that although a relatively new technology it was starting to catch on with readers and this research tends to support that finding.
To understand how the QR code was being used in magazine advertising, Nellymoser surveyed all the issues of the top 100 U.S. magazines by circulation during 2011.
Publications that required a membership, such as AARP magazine as well as regional titles were ignored with the study limited to national titles readily available on newsstands.
Nellymoser counted and analyzed every page during 2011 resulting in 164,255 pages analysed. In quarter 4 of 2011 they found:
47,788 total magazine pages, up from 40,300 in Q3.
21,790 total advertising pages, up from 18,407 in Q3.
Every QR Code, Microsoft Tag, Spyderlynk SnapTag, BEE Tag, JagTag, Digimarc watermark and other codes were scanned with either an iPhone or Android device with every code activated for every campaign, every video played and every web page visited.
Needs more information how to use the interactive code and why
According to Roger Matus, executive vp of Nellymoser, while readers increasingly understand what the odd-looking symbols are, the codes generate more engagement when they describe the benefit the user will get after scanning them, whether it be free content, coupon or any other incentive.
However, there is still room for improvement as one-third of ads that ran in 2011 didn't include that basic information.
Main use of the QR code
There were four types of campaigns that advertisers mainly used qr codes for:
Video demonstrations and branding
Data capture and list building
Links to e-commerce sites and local store locators for brick-and-mortar outlets
Facebook and Twitter social media sharing links.
Interestingly, Nellymoser also found that the more qr codes an individual magazine issue contained, the higher the response rate.
So if you are considering adding any qr or other interactive code to your advertising make sure the publication is promoting the use of qr codes with all their advertisers!
The full report can be obtained from Nellymoser in pdf format download here or by scanning QR Code alongside.
Are you adding QR codes to your inbound marketing strategy? How have you used them?