Was reading a blog post on the University of Salford SEO blog relating to the importance of SEO.
It was written by a website owner who had had a bad experienced with their SEO expert and took one of the university's seo courses.
Posted a comment which on reflection thought would share here as the experience he had is not that unusual and what he learned can help every website get better targeted traffic and potential customers.
Might be useful to read the original post here entitled Why does a Manchester Wine Merchant need SEO and SMM? before reading on but not essential. In either case here it is:-
Jumping on the SEO bandwagon
It's disappointing that the experience you had with your Design/SEO company was so poor but to some extent not too surprising.
Every man and his bear!
Many design, pr, graphics companies simply add-on SEO as an adjunct to their other services without any real-world knowledge or more importantly, experience of what is actually important.
Optimising for very low volume long-tail keyword phrases is bound to get you onto page 1 of Google and other SE's and often used to justify their claim of page 1 listings within rediculously short timescales. You appear to have been even more unfortunate in that they actually lost you pagerank and positions.
Getting the SEO basics right
What you outline you learnt in the foundation level course is the very basic and should be the starting point for every new or low performing website before any work is even started.
You are probably luckier than most in that you are in a fairly specific and niche segment of the wine retailing sector so it should be easier to rank if not even dominate your marketplace.
You are also following best practice in terms of url and breadcrumb structure in increasing the number of relevant keywords and phrases on a page by page basis which all helps both from a customer perspective and search engine indexing.
From an inbound marketing perspective having a blog, twitter and facebook are all becoming more important as search engines continue to integrate social media activity into their ranking algoriths and with Google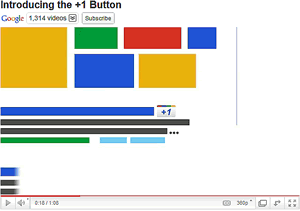 introducing their +1 button performing a similar function to Facebook's Like button.
As far as your blog is concerned I'm not sure about running it on .co.uk version of your domain name as neither will gain any benefit from the other except for any internal and cross-links as each is regarded as a separate site by search engines.
My preference would have been either a sub-domain or simply a separate directory of main site.
Social Media Strategy
Lastly, I would both agree and disagree with your design company regarding Facebook. I agree that you should keep your existing personal profile but disagree about leaving it at that!
Given the demographics of Facebook users, it would seem to be a fertile hunting ground for potential customers, I would suggest you create a Facebook business page.
With the recent change to the format of business pages, to include almost any content and the ability to interact as the business page, rather than as your personal profile, it now provides a more attractive business proposition.
Once a Facebook business page has been setup adding links to each product page and blog post enabling visitors to interact, like and share content would also be a positive step in growing both brand awareness and customer growth.
Integrated marketing strategy
What is important, however, is not to simply setup a page on a set it and forget it basis but to integrate it fully into your marketing strategy and make it a must go location for interesting conversation and social interaction.
What has your experience been; good or bad? Leave a comment below…