Google no longer showing AdWords ads in right-hand column
As reported and confirmed by numerous sources, Google will no longer be showing AdWords ads on the right-hand side of its search results pages.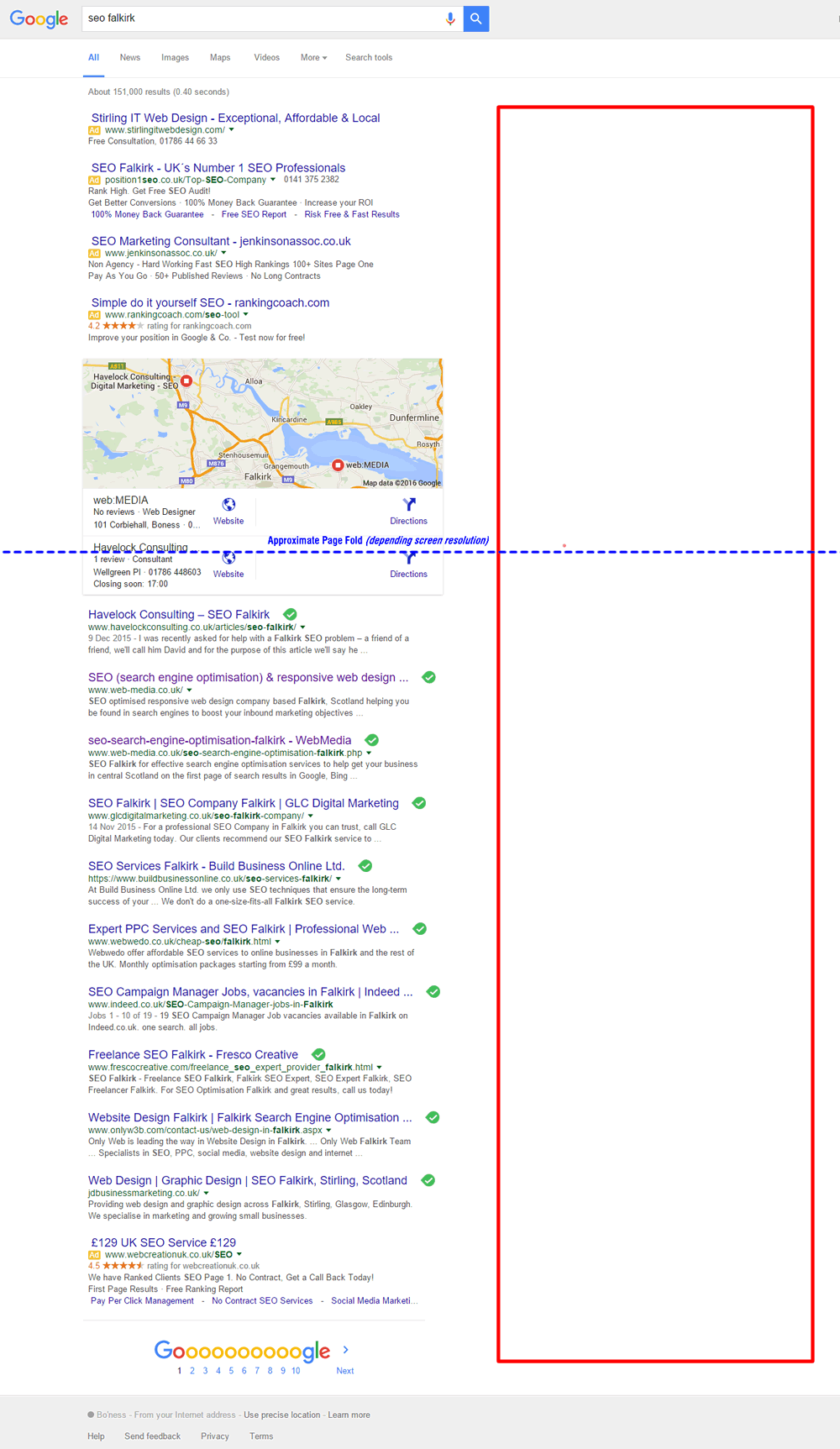 Beginning Friday 19 February, ads will only be shown at the top and bottom of the SERP.
For the past couple of months, Google has been testing SERPs with 4 ads at the top of the page (previously, the top ad block had 1-3 ads), leading to a lot of speculation about the direction Adwords PPC was going.
In the last few days the speculation has been confirmed with searches showing up to 4 ads in the top of page position.
In addition all the ads that appeared in the right-hand column (RHC) have been dropped with up to 3 appearing at the foot of page below the serps (search engine results page) listings.
Smaller advertisers hit hardest!
This is going to make life harder for 'smaller' advertisers as lower cost/value ads will no longer show on first page results. This could be very bad news for small businesses running adwords. Pressure will be on small & medium businesses who relied on adwords to supplement their organic (SEO) activities.
Many small businesses invest in targeted PPC rather than SEO – simply for budget reasons as it offers instant trackable results via PPC. This develpment is likely to severely impact CPC & bidding and the ability to achieve worthwhile roi on their adwords spend.
Not only does the new PPC 4 ad-block push organic results further down the page but local search pack further pushes results below the fold. This is also going to impact all search engine marketing making SEO even more competitive.
The silver lining, if any, is that it offers an opportunity to improve the effectiveness of your SEO because there will be less ads to compete with your first page rankings making local search results even more important to optimise for.
Page 1 real-estate too valuable to ignore
Google rarely does things without reason and this could be seen as a wise move by Google. RHC ads only added to the search noise, and attracted less clicks, but it is unlikely that the empty 'space' in the RHC will remain that way for long.
What will fill the space?
We are certain to see the new space poplulated with alternative content eg image blocks, knowledge graph information, PLAs (product listing ads) and Google Shopping blocks.
Only time will tell but there will be a lot of soul-searching, particularly smaller businesses, regarding their long-term use of Adwords.
Read full article about Google is removing all Right Hand Side Ads on SERPs worldwide