The importance of Local Reviews on Your Reputation and impact on your business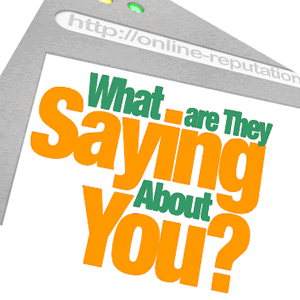 A recent blog post on Convince&Convert painted a picture of a seemingly successful small business providing good service and many happy clients, but…
They find that leads are drying up and new business enquiry calls fewer and fewer and no apparent reason they can see!
The reason, it turns out is that the business, although successful, has some negative reviews posted around the web which they were not aware of and had no idea were out there!
Aside: Why they have that many negative reviews when it appears they are doing everything right by their existing customers is not explained but the main point of the piece is the importance of reputation management so we'll skip it for now!
Many businesses if not all, particularly in the ecommerce field, realise that customer or user reviews are a highly effective method of marketing and with the increasing ubiquity of social media sharing platforms like Facebook and Pinterest with more launching almost every other day it's important to, at least, keep an eye on them.
It applies equally to every business not just those selling online
Although getting both product reviews and customer testimonials are important as selling aids particularly for ecommerce stores, service companies can also benefit or be negatively affected by online reviews.
Reputation is perhaps even more important as it is only your customers perception of your service, customer care and your attention and treatment of them is all they have to base opinions of your business. The ecommerce vendor, at least, has the product to speak for them too!
The 5 things to help build, protect and manage your online reputation
When it comes to taking an active role in developing, building, and protecting your online reputation, you need to keep five points in mind: (extract from Convince&Convert post)
Range – While it might seem as though getting a few positive reviews on Google+ or Yelp is all that's needed, we advocate a wide-ranging approach to online review management. Just visit this Facebook page, We Hate Yelp, or read this thread on Google, and you'll understand why. Your business is too important to you and your loved ones to let its success be dictated by one or two companies with no vested interest.
Real – Make sure real client reviews are getting posted. It's tempting to game the system and pen some glowing reviews, however, it's not only unethical, you'll undoubtedly get caught, and that can have some unintended consequences. Encourage your customers to be as specific as possible. A hallmark of fake reviews is vagueness.
Recent – It appears that more recent reviews weigh more heavily by the search engines in terms of ranking. For this reason alone, creating a steady stream of new, positive reviews makes sense. Additionally, the fact that more recent reviews pack more powerful social proof with potential customers than older reviews, and you simply must put systems in place to continually gather reviews.
Quantity – Ask yourself: If one dentist has 25 reviews with a 4-star average and the next best has one 5-star review, who are you going to call? Reliability is proven with consistency, particularly where reviews are concerned.
Quality – This one is pretty obvious: The higher your reviews, the better your status will be – within reason. A business with nothing but 5-star ratings can look suspicious but, in general, the more favorable your reviews, the better.
The above outlines some of the main points why putting in to place a reputation management system, however simple, is not only important for obvious reasons but the growing inclusion of Social Media signals, particularly Google+, in search engine results (serps) has a wider impact.
With the use of rich snippets being more widely implemented will also impact on your search visability and clickthrough rates in general search.
Monitoring Your Online Reputation!
One way, of course, is to subscribe to a service which includes a reputation management tool but these can often be expensive and initially hard to justify.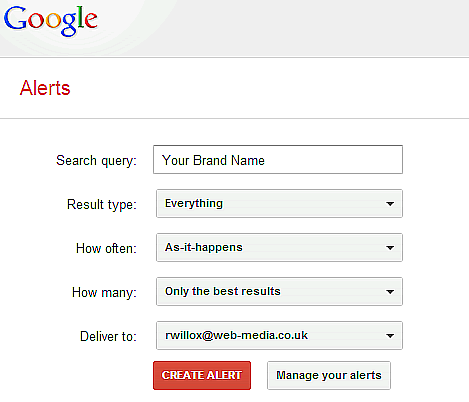 However, there are other methods which can help and give you a headstart over your competition many of which, although have paid options, have free versions which can give you most of the information you might need:-
Google Alerts – is probably the most straightforward and a good place to start. It is easy to setup; all you need is a google account and you can start monitoring almost anything published on the internet.
All you need to do is enter the term to be tracked, what to track on (blogs, discussions, news etc) and how often you want to be alterted. That's all there is to it.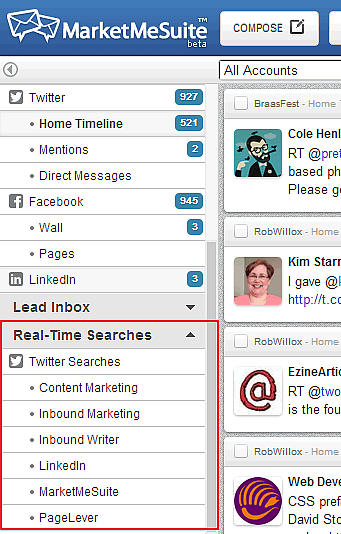 MarketMeSuite – is a social media marketing dashboard that allows businesses and teams to manage their social media similar to Hootsuite and Tweetdeck or SocialBro for Twitter.
In addition to creating, scheduling and managing your social media posts to Twitter, Facebook or LinkedIn MarketMeSuite has a search facility enabling term searches to be made in Twitter and Facebook, and saved, so you can monitor, in real time, references to either your brand or products. And, of course, respond appropriately!
Technorati – was one of the pioneers of blog search and still a nice free tool to help check who's talking about your brand out there in the ether. Enter your brand or name and subscribe to receive results using the RSS button.
One advantage of using Technorati to track your reputation is that it indexes blog posts almost in real-time so you are never far behind any comment about you or your company being made.
There are more, as already outlined both paid or free, but with limited options, which can all help ensure you are on top of what people are saying about you!
Do you monitor your online reputation? If you do, what do you use by choice?