The personal touch can often be overlooked in the digital marketing age
It is often said, not only for marketing but in general, that simple is often best!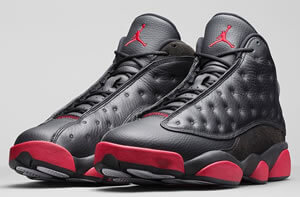 With the growing dependence on the internet, digital marketing and automation it is easy to forget earlier and effective marketing techniques.
With the proliferation of new technologies, platforms and new tools to measure your online success the personal touch can seem a bit retro or old hat.
Social media has taken on the mantle and swallowed personal communications into its offerings allowing messages to be quickly and easily sent, shared and sometimes acted upon.
Customer reviews & testimonials
In a post a few days ago entitled The importance of customer reviews it was confirmed in a recent study that customers are likely to spend 31% more on a business with "excellent" reviews.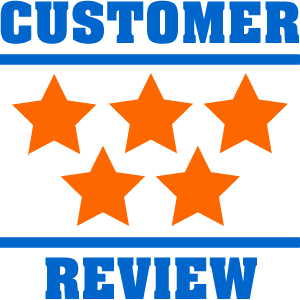 We all know that good reviews and testimonials from happy customers do no harm and a lot of time and effort is put into encouraging customers to take the same time and effort to leave one.
These days it tends to be automated into the buying cycle forming part of the after-sales follow-up primarily by email once the sale has been completed.
And, there's no doubt, that is the best time to ask when you hope you have a happy customer delighted with their purchase.
So, it was opportune when this morning I received an email from a marketing list subscribed to. The subject line read:-
A cheap marketing lesson from a total stranger who sold me outrageously expensive sneakers
It was from Timo Jappinen, Managing Director of Drayton Bird Associates Finland who specialise in direct marketing.
I hope he doesn't mind me sharing this but it is a good example of both the art of copywriting (it keeps you reading to the end) and a technique that could easily be included in the sales process of almost every online store as it is so easy to implement.
[Email start]
I just bought new basketball shoes for $300 from the other side of the world – without even seeing or trying them on.

They are the most expensive shoes I've ever bought.

Actually after paying for shipping and customs to Finland from the US, they cost even more, but you get the idea.

Of course they weren't just any sneakers, but Air Jordan Retro 13's. (If you follow basketball, well, Jordan wore them in the 1998 NBA finals against Utah Jazz.
And if you like films Denzel Washington wore them in Spike Lee's "He Got Game".)

I had lusted after these shoes for over a decade. But never had the nerve to buy.

After recently landing one of the largest advertisers in Finland as our client, I thought, why the hell not?

So what does this mean – other than I'm pretty vain and a sucker for Nike's marketing?

Well, I bought the shoes online from a tiny business I had never heard of.

Since Jordan is such a famous brand, there's lots of fake gear sold, so you have to be careful what you're buying.

If it's cheap it's probably fake.

And my pair was the cheapest I could find of this color and style. The second cheapest (if you can even say cheap) was $450.

What's worse, the web store I bought them from didn't have much information about anything. Design was amateurish, too.

And some comments seem to say they were selling fakes. Although most were positive. But anyone can write comments – good and bad.

So what convinced me to pay so much to a complete stranger without even trying the shoes on?

Just one thing really…

He had a ton of pics from happy customers posing with their brand new shoes after they had just got them in the post.

Genuine pics.

Not cheesy, posed marketing photos with models. Real people.

So I placed my order and a couple weeks later they arrived. And they were exactly as promised.

Guess what's the first thing I see inside the pack with my shoes?

A little note from the guy thanking me and asking me to take a picture of my new shoes and post it to his website.

Simple, cheap and extremely powerful marketing anyone can do – yet most don't.

I congratulate him.

I wonder how much more stuff for example Amazon or L.L. Bean would sell if they did the same with their packaging?

Anyone can ignore an email asking for feedback … but a personal note inside the pack is almost impossible to miss.

Just like an additional offer inside there is almost a guaranteed money maker, too.

Or imagine how much more would YOU sell if you asked for testimonials and pictures from everyone who bought from you? And then published them diligently?

Or better yet – make your customers publish them for you.

Does that really work? Well, here I am telling this story to you and over 1,872 other readers … so yes.

All you have to do is try it!

Best,
Timo
[Email end]
If you have reached this point then it confirms the first point made of keeping you reading to the end.
But, more importantly, the simple technique of including a little note requesting a photo review, there and then the minute they try their new shoes on is exactly the right time to ask.
Sometimes, thinking outside the digital box and keeping it simple and personal sounds like a possible and real winner!